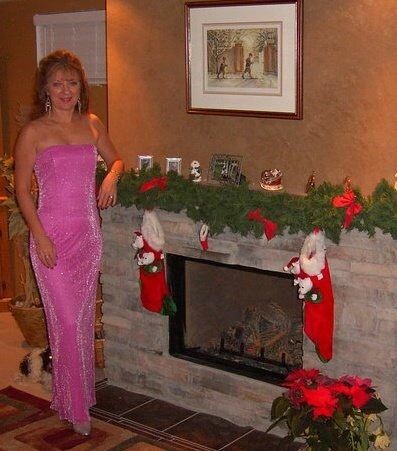 The Holiday Season is now upon us. People are busy working, attending parties and more deadlines are upon us. We are making lists and checking them twice. The energy around us builds up in the excitement of the season. We enjoy the odd drink or two to celebrate holiday cheer, then climb into our car ensuring our mobile phone is in our purse or jacket. The snow is blowing, the windchill cold and the black ice is forming on the roads. We pull away from the curb...our phone "dings" as a text is just received or it "rings"....our risk has just increased tremendously. So do we answer the text or call?
PLEASE, FOR YOUR SAKE AND THE SAKE OF YOUR FAMILY AND OTHERS, TURN OFF YOUR PHONE WHILE DRIVING. Yes this is an annual reminder. Why? I still see drivers texting and driving. Add the drinking and driving, the cannabis and driving, to the texting and driving, it's no wonder our roads are becoming more dangerous every year! We need to be alert and drive defensively. The OPP have recently indicated drinking and driving charges have INCREASED over last year and we aren't even in full swing of the holiday party times!
I've taken the pledge "Not to Text and Drive" and I'm hoping you will to. The 'Pledge" is here to help avoid a tragedy. It is there to bring awareness to you and yours so you will get through the holiday season safely to enjoy many more in the years to come. Also did you know just having your cell phone on the dash or the seat of the car is enough to land you a fine of $1,000 in Ontario? As of January 1st, 2019 drivers may use hands-free devices or devices such as a cell phone or GPS provided the device is securely mounted. You can get a mount at the Dollar Store for a buck! Buy one for each vehicle and leave it connected to the dash so you can mount your cell phone in it each trip.
Party-Goers and Parenting
For the party-goers, downloading the
UBER
app will save the day. A quick connect with UBER before you leave the party during the festive season will get you home safe and sound. Do you have little ones at home? While it's fun for both Mom and Dad to go out and have fun, one of you should be in total control of all of your mental and physical faculties when you get home. Why? Home fires increase during the holiday season mostly caused by fireplaces burning too hot or chimney's not being cleaned annually; or dried Christmas trees with lights burning too hot. Candles are very popular and often go unattended. In the event of a fire, one of you must always be cohesive enough to act fast and get everyone out of the house. When my kids were small my husband and I always agreed before hand, "Who is going to have the good time tonight?" We'd take turns at the parties so if one of us wanted more than one drink we knew the other would be able to drive home and look after the family in case of an emergency. It's called responsible parenting.
How many of us are still driving and using our phones to talk or text? Be honest.
We've all seen the posts on face book. The news is everywhere. There are signs along each road and highway. Yet what is it about human nature that makes us feel invincible?
We drive by the roadside graves and perhaps temporarily recognize the end of a life. We say to ourselves, "That's so sad!" Then speed up again, reaching for the phone or wanting to answer a text all while driving.
As we drive we tend to look at the other vehicles on the road as just that: metal, wires and rubber tires weaving in and out of traffic. Our mind does not connect with the fact that behind the wheel or in the passenger seats, sits someone's Dad, brother, grandfather, uncle or Mother, sister, grandma…or perhaps a niece, nephew, cousin or husband, wife or very dear friend. And we forget that's exactly who we are to people who love us. How did human kind get to this point? Is it the video games where there is a crash and we simply push the 'reset' button and continue on? I'm not really sure how we got to this point, perhaps there are many reasons.
So we are driving along. The phone rings or a text comes in. We reach down to pick up the phone and we are distracted for that moment in time. We don't see the vehicle coming up behind us at incredible speed, nor do we see the deer or moose about to sprint out in front of us on a country road. In a split second, it's OVER! Instead of a joyful, family Christmas Day, a police officer is knocking on the door to tell them you won't be coming home.
So why do we do it? Why do we answer the phone at every ring and text while driving? There could be several reasons – all are individual. Perhaps it is a self-imposed feeling of importance? Or perhaps we assume that without answering that text or phone the world, the project, or issue at hand will fall apart? Or is it the pressure you seem to feel from a boss who says, "I need to get ahold of you while you are on the road?" Take a moment and ask yourself the question, "Why do I answer the phone?"
In perspective, there is no company, no boss, or any person who can tell you to put your life at risk or break the law while doing your job. And it is the law not to be using your phone while driving. The law had to be made because of all the fatalities and life-long injuries because people will not turn their phone off when getting into a vehicle of transportation.
So what are the options for the companies that insist you keep in touch or perhaps the high priority issue at home? Negotiate a balanced, safe approach for keeping connected while in a travel status. Tell your boss or your loved ones you will call and check in for updates every hour (or whatever you negotiate) while you are off the road in a safe place where no one will get hurt.
Talk to your children about how to use their phone properly. Develop a safe plan with your children for communication in the event of a true emergency. Make a game of it…"Daddy do you have your phone turned off?" before Daddy gets behind the wheel. If he doesn't then he has to read that special story to their child or take them to a base ball game next week. It helps Daddy remember to turn the phone off and prioritize his values…who would want to miss out taking his son/daughter to a baseball game? But you get the idea. Make up a creative solution your family is engaged in. Take the pledge to never text and drive.
You can also share the message on your voice mail. I changed mine a few weeks ago after watching a video on face book where someone was texting and caused a huge accident leaving a young girl of 20 years old a paraplegic for the rest of her life. How can you live with that? When you phone me now you get this message: "Hi, this is Jan. I am unable to answer your phone right now because I'm driving and my phone is turned off for the safety of self and others. I hope you do the same. Leave a message I'll call you back"
While some may say this message is overboard I believe it helps educate others and it makes me commit to turning the phone off! "The safety of self and others" It says to the listener, "I value life" "I value you" "I love my family" "I am focused on the traffic and on my present task of driving because I care."
So if the universe is sending you messages about using your phone while driving please listen! You know the signs. When you go off the road a bit as you reach for the phone or text, or that close call to hitting another vehicle, or the police officer who pulls you over and gives you the first ticket and you get a huge fine plus lose points, then again the next month for the SAME THING!! These are all wake-up calls! Please listen!! God is saying to you…SLOW DOWN! TURN OFF THE PHONE! I LOVE YOU but right now you need to LISTEN!
Enjoy the beauty of the fall and winter drives folks. I can guarantee when you drive with your phone turned off, the colors of the fall leaves or the first winter wonderland experience will be more vibrant and your emotional connection with your family or friend passengers will be stronger as you engage in meaningful conversation. Most important, your family will be relieved when you drive in after that long commute. And those who love you will thank you for it! The homecoming hugs are worth it.
Wishing you all a SAFE WINTER JOURNEY that continues for years to come...
If you liked content please share with others and comment below.
Increased joy and self-esteem is waiting for you inside the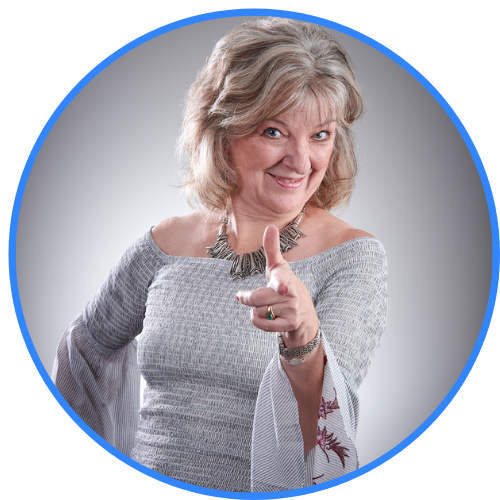 A newly launched community of value for like-minded women who
are seeking to find their authentic self and live life to the fullest.
The Club is located Inside my private members lounge on this website.
Inside the Savvy Spirited Women's Club you will find proven strategies and resources that will help you
move FROM the paralysis of fear or indecision TO confidence and clarity;
FROM chronic pain managing you TO you managing it!
And so much more🌿
Isn't it time YOU designed YOUR savvy life for YOU?