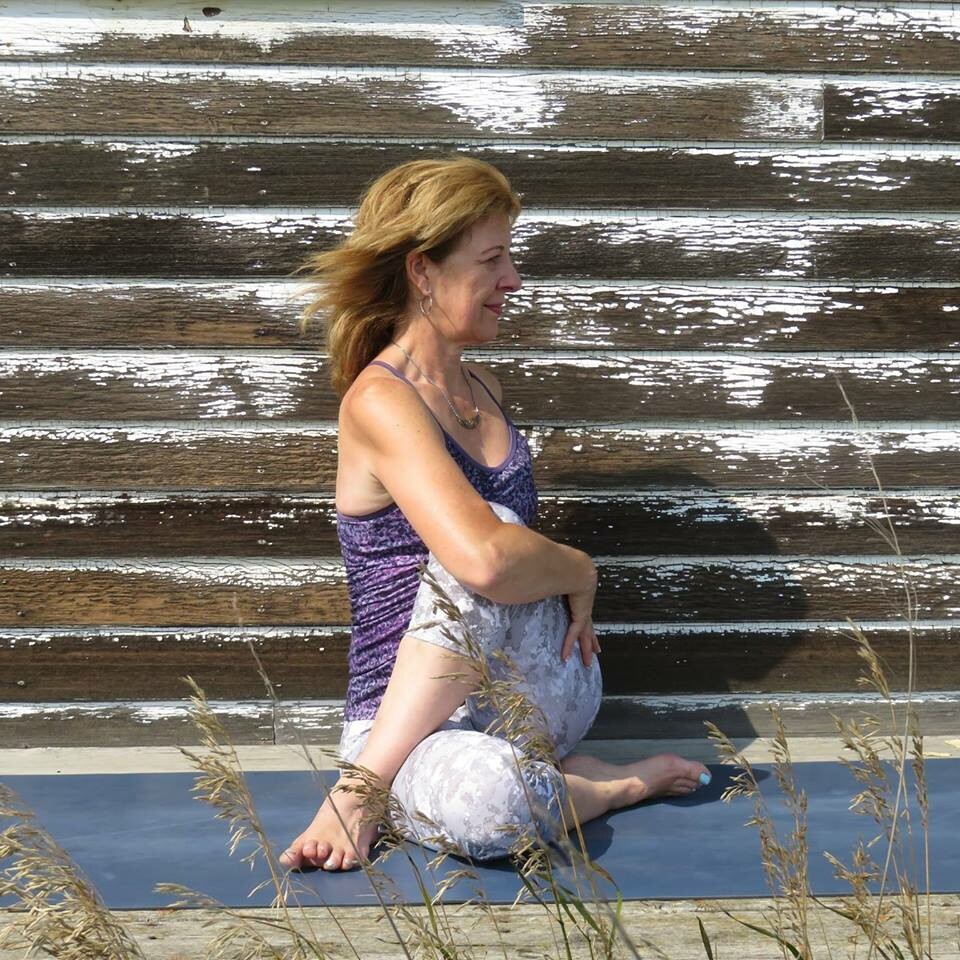 I worked as a consultant in the corporate world for over 35 years helping unemployed people find employment and helping employers meet their human resource requirements. It seems few people in the working world live free of pain. Back pain. Neck pain. Shoulder pain. Hip pain. Carpal-tunnel syndrome. Workplace injuries and repetitive movements can cause the pain to become chronic. The pain is felt 24 hours a day, 7 days a week. As the muscles tighten, muscle fatigue sets in and the equilibrium of the body spirals down.
Chronic pain costs millions of dollars in lost production every year through sick leave and training new staff to replace those no longer able to work. Quality of life spirals down, relationships are detrimentally affected and a sense of loss, sadness and even depression results.
As usual, a trip to the General Practitioner results in prescriptions, which only mask the pain and continue to do more damage to our internal organs. We start out with pain in the neck and end up with stomach ulcers and our liver and kidneys are compromised.
For many, the pain becomes their new way of life. They 'cope'. Their body becomes more of a prison than the temple it is supposed to be. Full of toxins, it continues to deteriorate. Physical health is not the only casualty. Mentally and spiritually the body takes a dive to the 'dark side'. Emotions of anger, depression, envy and hatred contribute to the debilitating situation as muscles and the endocrine system are pushed to their limit. Spiritual health is never achieved because the physical and mental health issues are blocking the ability to reach it. Relationships suffer, marriages end, children are neglected as parents try to cope with the stresses of chronic pain and the ongoing financial stresses of keeping a roof over their heads and food on the table.
In order to move beyond this "pill popping" method of treating the symptom, those with the strength and tenacity search for the cause. The journey is a long one as it is a personal one. Connecting with the right people, listening to the universal messages and accepting these messages as gifts from the universe is key to opening the door to health, peace and tranquility - if one would only open the door!
And that's where my journey started. I was diagnosed with inoperable herniated discs in the cervical and lower lumbar spine. As a competitive equestrian it had a tremendous effect on my spirit. I loved to ride and it brought this part of my life to a standstill.
The prescriptions by my doctor prescribed only made me sick. Oh, they cured the pain for a few hours but I couldn't eat. Any "jar" on my neck would end up with me lying in bed with icepacks around my neck and base of my head. Soon I was even unable to dance. Another passion of mine as I have been dancing (jazz, tap, point ballet) since I was 5 years old.
All the emotions were felt. I became discouraged as I tried one thing after another to combat this pain and get my life back to normal. Chiropractors, spinal traction, massage therapists, shiatsu therapists, acupuncture – you name it, I tried it.
And then my husband brought home a DVD package of YOGA by Mark Laham. It was a gift from his daughter, Louise, who is now a yoga practitioner in Perth, Ontario, as well as a very accomplished equestrian. The one thing we have in common is our WIN-WIN attitude and NEVER GIVE UP!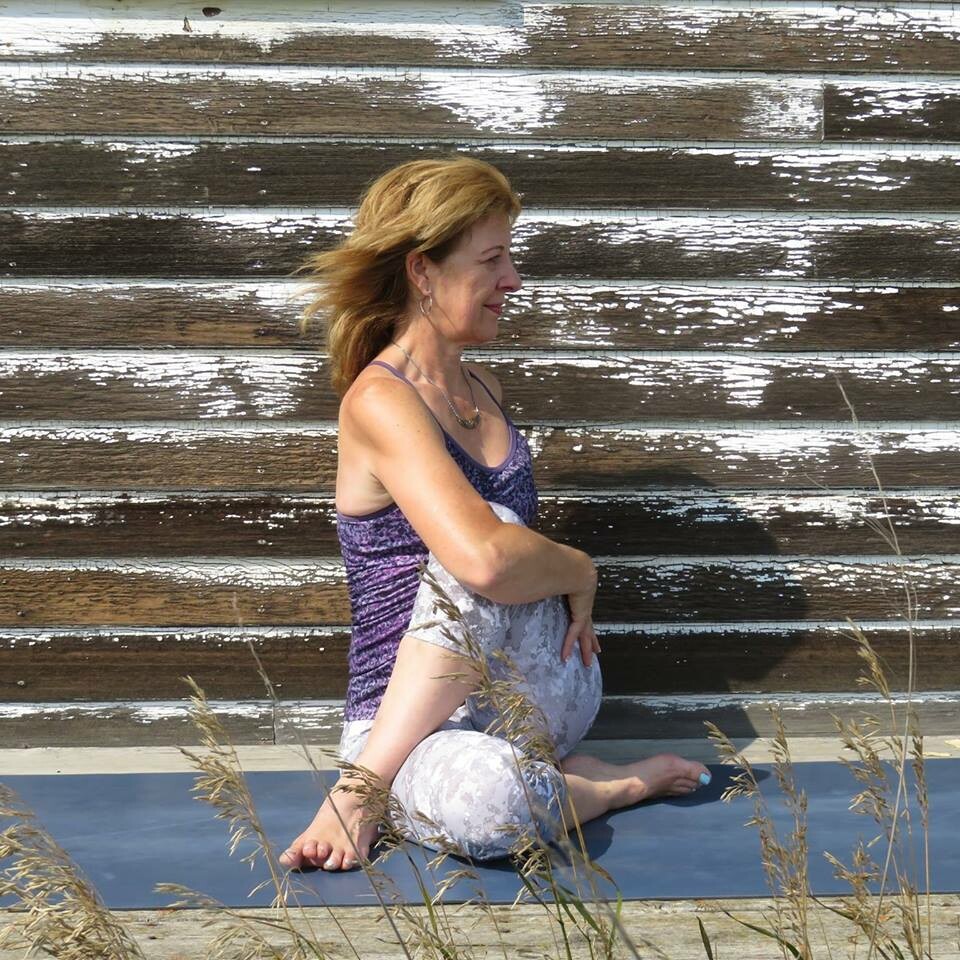 YOGA became part of my life. It started out slowly. Back at the office I mentioned it to a peer who told me she was taking YOGA with someone locally through a physiotherapists office. I called. I began the restorative yoga classes immediately. Learning the proper alignments of each pose was important. Feeling safe was important as I did not want to do any more damage to my neck and lower lumbar. I knew the physiotherapist and trusted him; trusting and knowing he would only have a great teacher on his staff was important. And she was. Her name was Kelly DeBlois, InSpirational Yoga.
Progress was slow, yet effective. In the classes we moved and stretched, we sweated and worked with the body learning how to breathe and concentrate. I could feel the muscles of my body lengthening over time and my muscles were starting to look and feel toned. I was noticing less pain in the neck area and I was able to turn my head to the left and right with more fluid motion.
Mornings were more enjoyable. Instead of feeling that stiff, achy feeling I usually felt when I got out of bed, I was actually feeling more energy. The fascia, the connective tissue that encases the muscles and organs, was getting unstuck and my range of motion was much better. I was progressing! As I saw and felt the progress, my mental health improved.
No longer was I grumpy, snappy and irritable. I was calmer, more relaxed and able to see the brighter side of life.
The other noticeable issue was the regularity of bowel movements. As yoga became a daily ritual I progressed with more advanced asanas. Pain was no longer a part of my life and constipation was a thing of the past. It was obvious my internal organs were getting the necessary massaging and they were cleansing themselves. My skin started glowing, my complexion was rosy and everyone was commenting on how great I was looking. "Jan, you look so peaceful! What's your secret?" "Yoga!" I replied.
As time progressed, it was identified I needed shoulder surgery on my right shoulder. There was a huge spur that was inhibiting movement and causing problems. I persevered with the yoga I was able to do safely up to the time of the operation. I believe psychologically, that yoga adjusted my attitude toward pain and the relationship I had with it. My attitude: Only here for a short time. My relationship: This too shall pass. Lessons on the mat taught me how to breathe and relax into the asanas. What was once painful and uncomfortable was now a pleasure and joy to do.
This same attitude was used in post surgical therapy and made my return to the yoga mat sooner than we all anticipated. Through practicing yoga I was learning to trust my body to tell me that when it screams out with pain it is because something is wrong. There is either a muscle resistance or a compression resistance. I was learning the difference. Muscle resistance we can work with. Compression resistance is the acceptance of who I am.
Over the years of doing yoga I have learned many things. Yoga is not the cure for everything. Pain is never without cause. One should always consult with their doctors (naturopath or GP), or their Registered Massage Therapists and their YOGA teachers. If the chronic headaches do not disappear you need to know why. Inversions such as head stands may not be safe for you to do the normal way but with props they can be possible.
One should always have a "Health Team" you trust. Your GP, Naturopath Doctor, RMT, Chiropractor. Their collective expertise can help you and your yoga teacher design the best yoga practice for you with safety as a priority.
Always listen to your body. You are your own physician. You are your own yoga teacher. I have learned while taking classes that if some pose doesn't feel right, then stop doing it. Ask for help. Modifications can usually be done to support your body's objective. If modifications cannot be made, then that pose is simply off your list of "Asanas I Can Do". No one knows your body like you do. Not your doctor. Not your yoga instructor. You are your own authority and EGO has no place on your mat.
Yoga practice takes time. Even B.K.S. Iyengar was still searching for improvement when he passed. We don't strive for 'perfection' on the mat. We strive for peace, tranquility and calm. Nor do we strive for unrealistic expectations as we begin our yoga practice. Pain did not become chronic over night. Nor will yoga practice relieve our pain over night. To become pain free means a lifestyle change.
This lifestyle change for me meant daily yoga, setting daily intentions, monitoring my progress, and celebrating my successes. It meant change of diet. It meant healthy boundaries. It meant daily meditation. It meant valuing self and others. It meant being thankful for the present moment. Thankful for what we have. It meant truly living in the moment.
I also learned one more very important lesson. Finding the appropriate yoga class for me.
What did this mean? It meant starting at the gentle-beginner level and with restorative yoga classes. It meant smaller classes for better teacher-student ratios. This enables the teacher to help you with proper alignment as you begin your journey. It meant no matter what I was doing that day or where I was, I came first. My yoga practice was a priority because without a pain free me I was no good for anyone – even me!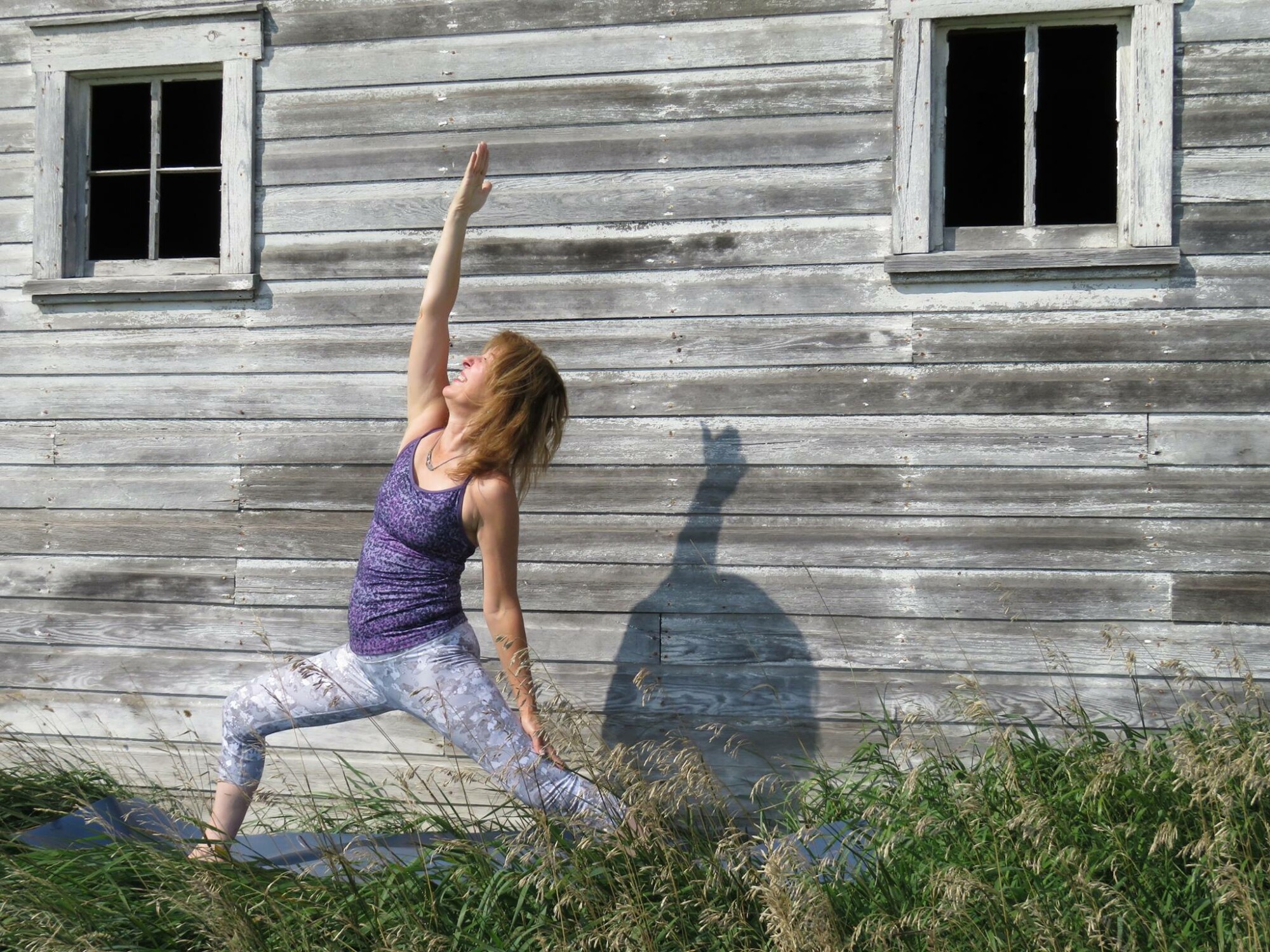 My life will be pain free and I won't settle for anything else. Through yoga and other healing arts, including my safe, sourced and pure therapeutic essential oils, pain can be reduced or alleviated completely. One can return to a full life of dancing and riding. I refused to let pain run my life. I'm in control. My body is the temple God has meant it to be and I will nurture it accordingly as it, like many other things, is a gift not to be taken for granted.
Note: Jan studied Hatha Yoga at the Aura Wellness Centre attaining 500 hours of training passing with high honours.
I love hearing from you friend so please comment below
Increased joy and self-esteem is waiting for you inside the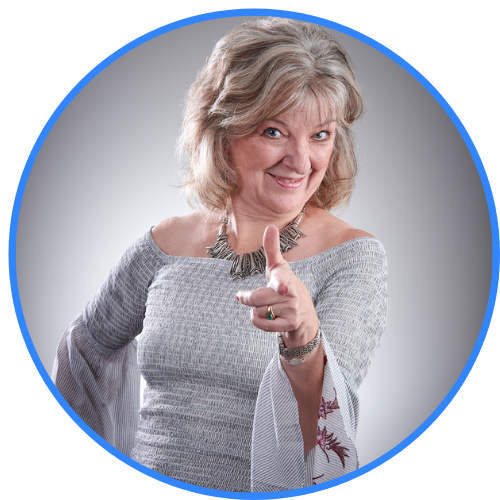 A newly launched community of value for like-minded women who
are seeking to find their authentic self and live life to the fullest.
The Club is located Inside my private members lounge on this website.
Inside the Savvy Spirited Women's Club you will find proven strategies and resources that will help you
move FROM the paralysis of fear or indecision TO confidence and clarity;
FROM chronic pain managing you TO you managing it!
And so much more🌿
Isn't it time YOU designed YOUR savvy life for YOU?