From time to time, we all can benefit from a style makeover. As time passes, the same hairdo, wearing the same clothing, and dressing in the same style can become boring. And we stagnate in more ways than one!
Following a fashion trend occasionally refreshes your appearance and keeps you looking attractive in an updated style that reflects your personality. Regardless of what change you make, a new style can boost your confidence. When you look good, you feel good and more ready to take on the world! Just remember to be YOU! Just because something becomes 'trendy' in fashion doesn't mean it's you!
Here's a story: I went shopping one day and saw these jeans. They were called, "Working Mama" jeans. I picked them up and looked at them. For $149 these jeans had frayed cuffs, were bleached out and had lots of holes in them. I thought to myself, the real working mama's come by these naturally as we scrub floors, garden, do yard work, run in the park with the kids, haul hockey equipment, spill paint and bleach on them, and we get value for our dollar. We start with a full pair of jeans, crisp seams and dark blue. Over time we earn our frazzled edges, our bleached jeans and every single hole!
So for me, I don't need to follow a 'fad', as a Mom and a Grandmother, I created the fad with blood, sweat and tears! But hey! Whatever floats your boat - and pocket book! LOL For now I'll just haul out my old jeans from the back of the closet that hold lots of great memories and just happen to be in fashion! LOL
Anyway, as I was saying...
Consider these easy and budget savvy ways to boost your confidence by periodically making some changes with your style:
1. Get a new hairstyle or cut.
Nothing rejuvenates your style and boosts your confidence like a totally different look with your hair. If you normally wear your hair long and straight, consider a short, curly style. Personally I like the diversity of long hair - I can wear it up, down, braids, ponytail, up-do and I look awful in short hair. Been there done that.

It may be time for a change of color – highlights, lowlights, overall color, or going naturally grey. It's your choice!

Discuss your personality, lifestyle and face shape with your trusted hair stylist before doing anything too dramatic. Simple changes are usually the best. 
 It's never a good idea to go to a new hairstylist for the very first time for a full make-over...it can be very disastrous! Test them out first with a trim and style. Then get braver as you go.
2. Wearing clothing in the season's most popular colors and prints.
Bringing your look up to the present can be refreshing and serves to give your self-confidence a real lift. 

A new shirt or blouse in the season's most comfortable fabric can give you that up-to-date look.

· Although it's best to avoid buying an entire wardrobe every season, purchasing one or two carefully selected clothing items in the newest colors and prints can freshen up your appearance.
 Just be sure the color is a good one for you. One of the best investments I ever made was having my colors done. It saved me a lot of money and now I only wear colors that work well with my skin tone.
3. Accessorize to establish your style. Accessories tend to be less pricey than clothing, yet make a powerful statement in terms of your appearance. Be bold in your accessories and you'll feel bolder as well.

With a scarf in a trendy color, a necklace in the newest style, or earrings that glisten brand-new, your attitude and self-esteem will rise when you add these small updates to your overall style. 


For men, consider classic cufflinks and ties in the latest prints and colors to express your fashion sense with accessories.
Belt buckles are easy to change and can add a new look to an old outfit!

With accessories, you can take a basic wardrobe and bring some real character to it to show off your sparkling personality.
4. Take care of your complexion. Regardless of whether you're a man or a woman, you stand to benefit greatly by taking care of your face and skin by using non-toxic, natural ingredients. It took me a long time to find the right products and now I've found them, I'll never be without them! Just make for sure the products you use make you feel like you are shining from the inside out!
Because your face is so integral to your appearance, your facial tone expresses one facet of your overall style.


· Consider getting a facial every 3 months to revive your face, tone up your complexion and refresh your overall style. 


· In turn, you'll experience a real increase in feeling good about yourself.

5. Polished shoes and ironed clothing are the best style accessories of all. Something as simple as polishing your shoes and boots will bring a spring to your step. Taking a few extra minutes to iron your clothing brings crispness to your style that adds to your feelings of confidence.
Details like this can earn you the accolades of being a "sharp-dressed" man or woman. Others take notice in a positive way, and you earn respect simply with your sharp appearance.
Making some simple style changes in your appearance will rejuvenate your overall look. When your style is updated, you feel revived. Bring your look alive this season by trying some of these easy style updates. You'll look better and your confidence will bloom.
Increased joy and self-esteem is waiting for you inside the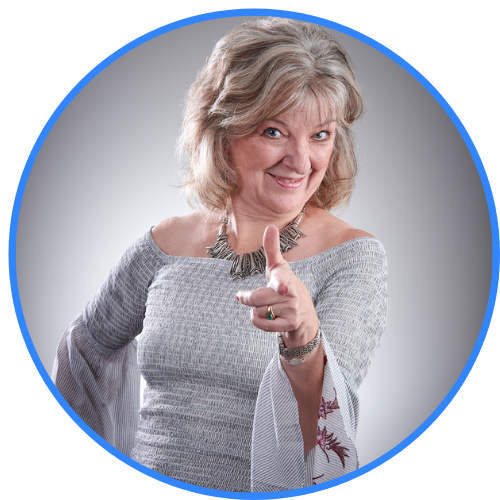 A newly launched community of value for like-minded women who
are seeking to find their authentic self and live life to the fullest.
The Club is located Inside my private members lounge on this website.
Inside the Savvy Spirited Women's Club you will find proven strategies and resources that will help you
move FROM the paralysis of fear or indecision TO confidence and clarity;
FROM chronic pain managing you TO you managing it!
And so much more🌿
Isn't it time YOU designed YOUR savvy life for YOU?