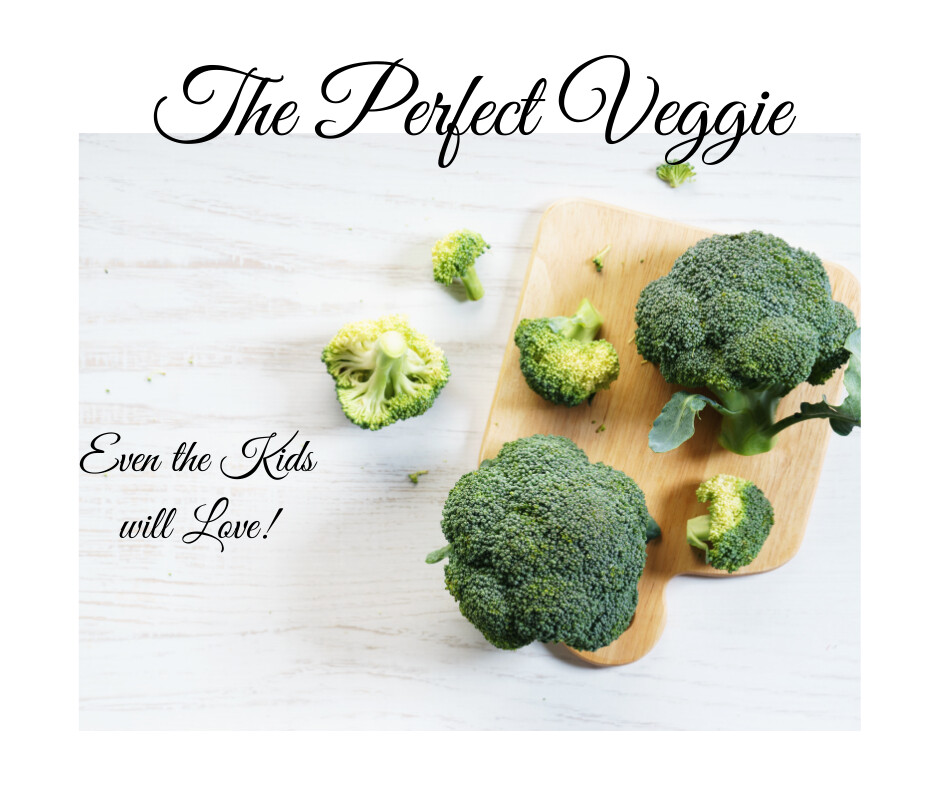 The first time I remember seeing broccoli I thought it was a bunch of unopened, tiny flowers that looked like a tiny tree. When I felt the top of the broccoli with my fingers it felt like little bumps. "Who would eat this?" I thought as I watched my Mom put it in the grocery cart. I hadn't seen this vegetable before and wondered where it came from.
The word broccoli comes from the Italian word 'Broccolo' meaning flowering crest of cabbage. When it matures it becomes a giant floret that looks like a little tree with those unopened flowers.
Broccoli was not a vegetable my parents grew in our family vegetable garden. Once discovered I remember my parents trying to grow it but it was a difficult veggie to grow successfully. It was considered a treat when Mom purchased it at the grocery store. The big question was, "What was the big attraction?" Over the years I'd find out just how good it was!
Nutritionally, there are hundreds of studies that tell us the phytochemical present in broccoli is called "sulforaphane" which is one of the most potent anti-cancer compounds on earth.
A most interesting fact is the sprouts have 10 times more sulforaphane in them then the broccoli does!
Broccoli can be eaten both cooked and raw. Eating raw broccoli is much better for you as it has the biggest amounts of 'sulforaphane' in it. Even the stems and leaves are edible. It makes great soup too! Kids agree – eating raw broccoli with a nice dip is one way to get the veggies eaten! That's how I got started - eating it by dipping it into a yummy dip. Today it's always one of the chosen veggies for our daily intake of raw veggies at lunch time and a great snack to carry with me to the barn for a quick pick-me-up before or after I ride my horse.
Now for the weight watchers … did you know 1 cup of chopped broccoli has only 31 calories and 82mg of vitamin C, whereas a cup of orange has 85 calories and 95mg of vitamin C? The daily adult requirement for Vitamin C is 65 to 90 mg per day.
Just like carrots, broccoli contains plenty of lutein which is an antioxidant compound that has been proven to help with vision.
Many a broccoli has been entered into fall fairs to compete for the largest head of broccoli amongst the local farmers. The heaviest broccoli head was grown by a John and Mary Evans in Alaska in 1993 weighing in at 15.87 kg! That's a lot of greens! LOL
Here is one of my favourite recipes for a yummy broccoli salad that is quick and easy to make and has been enjoyed by many around my dining room table throughout the years:
Jan's Broccoli Salad
8 cups bite sized pieces of broccoli
1/3 cup red onion – thinly sliced or diced
½ cup dried cranberries (or currants, or raisins)
¼ sunflower seeds (or almonds)
½ cup bacon bits (real bacon please)
3 tblsp cider vinegar
2 tblsp sugar
1 cup mayonnaise (or yogurt)
2 drops lemon dietary essential oil
Method:
In a small blender add cider vinegar, sugar, mayonnaise, dietary lemon essential oil. No blender? Whisk them all together.
In a bowl mix the broccoli pieces, onion, cranberries, sunflower seeds and bacon bits.
Pour the prepared dressing over top, cover and refrigerate for at least one hour.
Even the kids will love it and that goes for the four-legged ones too! The Perfect Plant Based Treat for Fido!
Bon Appetite!
Increased joy and self-esteem is waiting for you inside the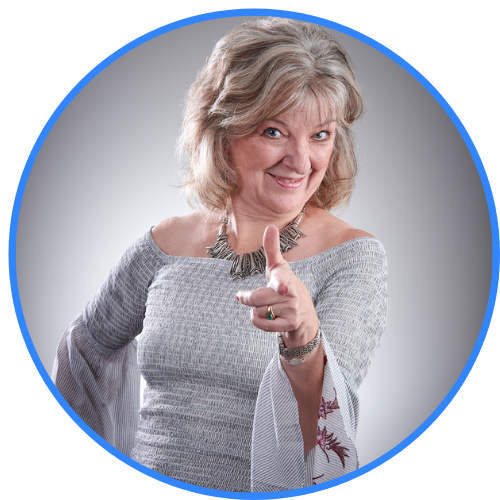 A newly launched community of value for like-minded women who
are seeking to find their authentic self and live life to the fullest.
The Club is located Inside my private members lounge on this website.
Inside the Savvy Spirited Women's Club you will find proven strategies and resources that will help you
move FROM the paralysis of fear or indecision TO confidence and clarity;
FROM chronic pain managing you TO you managing it!
And so much more🌿
Isn't it time YOU designed YOUR savvy life for YOU?