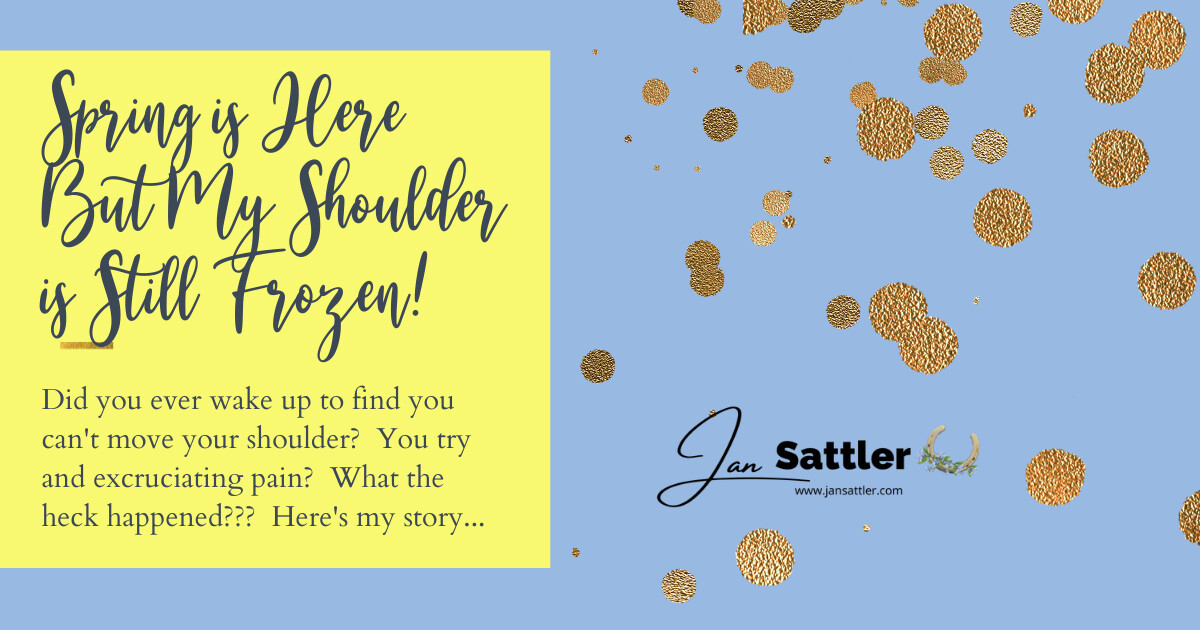 It all started with the first snowfall of the year on the first week in December. It was a heavy, wet snowfall. My snowblower was stuck in the storage unit so I had no alternative but to shovel. At the time I knew I had to do it bit by bit otherwise I'd be in trouble. I know I have herniated discs in my cervical spine and thoracic spine. Knowing my limitations, I had to shovel properly, slowly and with care. I managed. The driveway and deck were cleared, and the dogs had their exercise path. A hot bath with Epsom salts and essential oils, yoga, meditation, my inversion table and rest would see me through it – it always did before.
I woke up one morning at the beginning of January and I couldn't move my shoulder. The pain was excruciating to say the least. I couldn't move it! I had a frozen shoulder. I had absolutely no rotation, it was like my elbow was stuck to my ribs. I grabbed all of my oils, Aroma Siez, PanAway, Cobiaba and Ortho Ease. I got my roller bottle with my Raindrop Oils mixture and rolled it on my feet, neck and back each morning and night. (Yes, I use those oils on my horse for his Equine Raindrop! LOL) I tried to use my inversion table but couldn't. It was all I could do to get in and out of bed! I knew I needed my Registered Massage Therapist (RMT), but she sent me an email saying she had just retired. Where would I turn to? I'd been with her for about 20 years, and she knew my body better than I did! (She really deserved a good retirement and I wish her all the best - she is truly a gifted earth angel who has helped so many over the years.❤️)
I needed to think clearly. Taking a deep breath, I put some Clarity on, put some Lavender in the diffuser and thought ok, I need a new RMT. I started the search. Meanwhile a Facebook post came through from a friend who had come out of retirement as a Shiatsu, Acupuncture and Laser Therapist. I booked an appointment, and she took me right away. With her help my shoulder was finally able to regain some rotation, but I knew I needed more help. I found an RMT who was highly recommended and only 5 minutes away from where I lived. I booked an appointment with her. She helped with deep massage, cupping to break up the stubborn fascia that was determined to keep my shoulder in a frozen state, and hot stones to help the muscles in my back and neck relax.
I had my team back! Knowing you are with someone you trust is key to recovery. It helps you relax knowing you are in the right hands. Both were sure I had nerve impingements in both my cervical and thoracic spine. 'We need an x-ray so we know what we should do next." I managed to get a doctor at a local clinic to order x-rays and an ultrasound on my shoulder and spine. I said to him, "Don't bother prescribing any opioids – I won't take them!" He laughed and said, "I don't prescribe opioids. But if I do prescribe you something to reduce the inflammation, will you please take it?" I responded, "I'll take the prescription and once I see what's in it and the side effects, I'll decide." "OK" he responded. I told him everything I was doing – gentle yoga, tai chi, meditation, essential oils, inversion table, yet the pain had been ongoing for three months. He too was sure there was a potential compression issue in my spine which was affecting the shoulder. We both knew we had to deal with the chronic inflammation one way or another. He was also very understanding of my values of natural and holistic wellness. He respected me and I respected him.
As of today, I've added daily hot-tub sessions to the regiment and sometimes I wear a neck collar to help relieve the pressure on the nerve until all of the inflammation recedes. Morning and evening 5 minute ultrasound sessions help with pain management. With lots of rest and alleviating stress, plus laser on both my shoulder and neck, the pain is lessening. Tai Chi and Meditation help keep the mind focused so it doesn't focus on pain. This morning I was able to do some low-intensity interval training and it felt great to be able to lift my arm without the stabbing and debilitating pain. My body is slowly regaining it's healthy state again. I did read on-line that frozen shoulders can take up to 3 years to heal. No one really knows what causes them. Having had shoulder surgery on my other shoulder many years ago, I know the exercises needed to help strengthen the shoulder.
I'm hoping to be back in the saddle riding again in a couple of weeks and it seems like I'm on track. I've added weekly spinal decompression sessions with my physiotherapist. I know I'm on the right track. My mind, body and spirt tell me so. I can envision me riding off into the sunset very soon!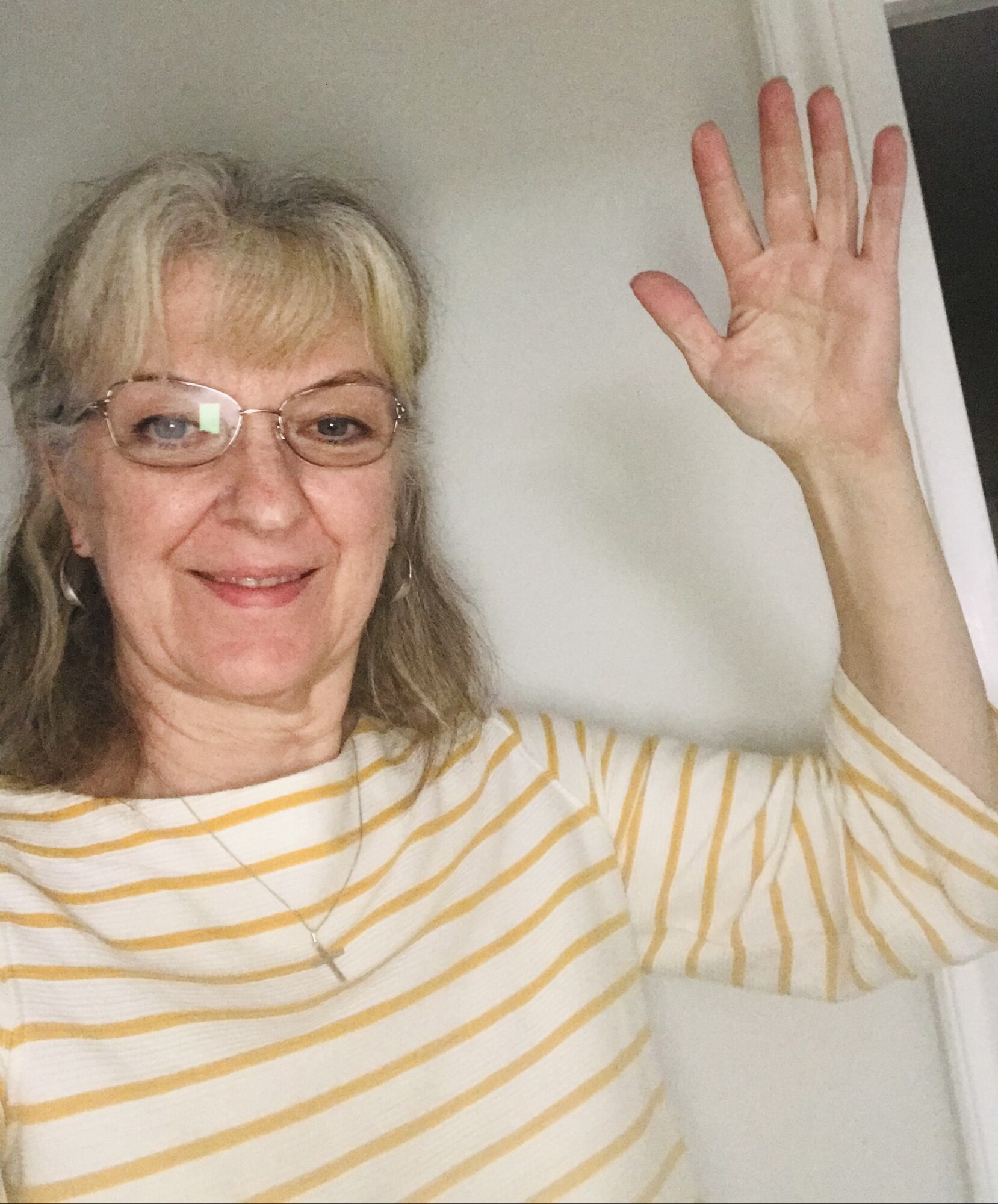 Yeah! 12 weeks later: I can lift my arm to this point now without pain!
So, what's the answer?
You need a health team you can trust and who support or practice holistic health.

You need to go slow and easy. Never push your body 100% when exercising. Only go to 90% of it's maximum stretch at the moment.

You need to know your body's limitation.

You need to rest.

Listen to your body - sometimes it needs heat, sometimes it needs cold. Sometimes both. Do what makes you feel good.

You need to tell others in your household (who are more than capable of managing) that they need to manage on their own until you get your health back. You aren't their dishwasher, cook or maid.

Try to ignore the golden dust bunnies in the corners of your home. They'll still be there when you feel better. If they stress you out, get someone in to vacuum for you.

Make things easier – order take-out, freeze the leftovers, become a minimalist until you are over the hump of any major health issue.

Order your groceries on-line and pick up curbside. They'll load it all for you!

Be kind to yourself.

Keep your mind busy. I did a lot of reading and puzzles.

Go for walks. Visit family and friends. Don't shut yourself off.

They say 4 hugs a day make a huge impact on our physical and mental health. If you aren't getting any hugs, then hug your dog! Snuggle with the cat! I'm lucky – I have two cats and two dogs. I can get my 4 hugs a day and sometimes more when I visit the barn to see my horse. I can still walk him around and brush him, I'm just not able to ride him yet. He seems to understand.

Have a contingency plan for your horse's health. Thankfully my team includes a trusted equestrian who rides him for me to keep him fit mentally and physically while I'm healing.

You need to know the source of the essential oils you are using. I know mine are safe and do what they are supposed to do. I wouldn't use any others - even my pets agree!
The reality is, we are all in this life together. We need one another. I'm very grateful for those who have been helping me recover and they all know I'll be there for them if and when they need me.
Jan
Increased joy and self-esteem is waiting for you inside the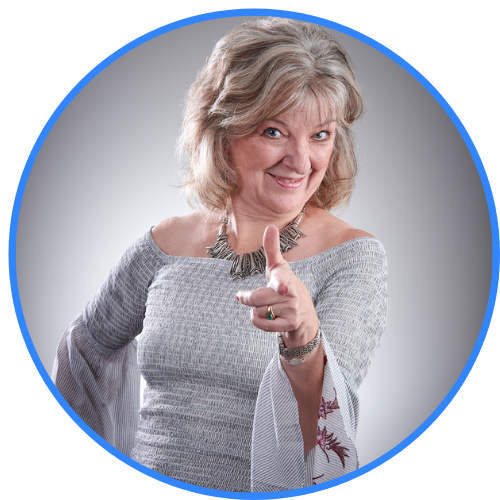 A newly launched community of value for like-minded women who
are seeking to find their authentic self and live life to the fullest.
The Club is located Inside my private members lounge on this website.
Inside the Savvy Spirited Women's Club you will find proven strategies and resources that will help you
move FROM the paralysis of fear or indecision TO confidence and clarity;
FROM chronic pain managing you TO you managing it!
And so much more🌿
Isn't it time YOU designed YOUR savvy life for YOU?