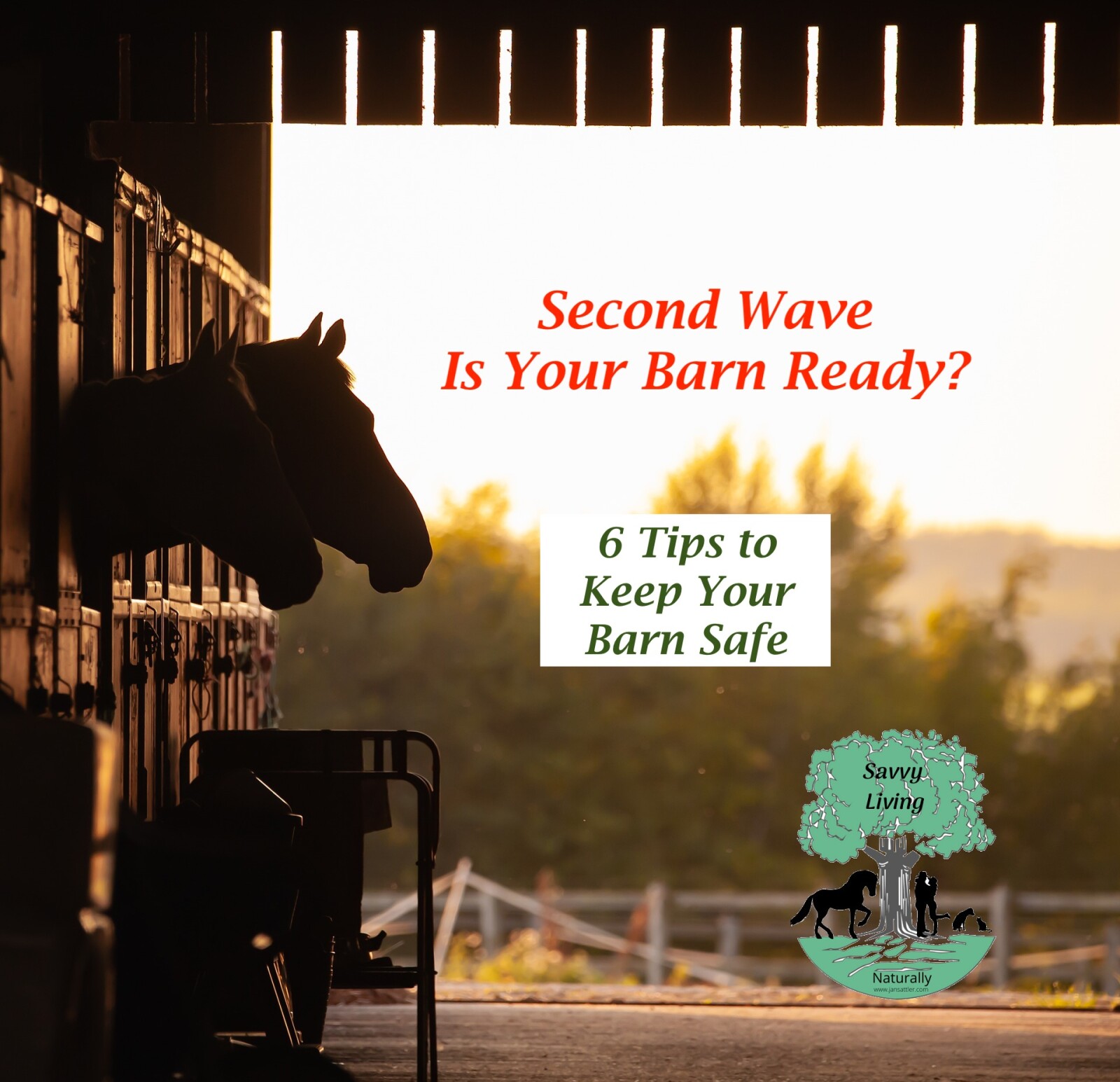 This COVID 19 virus hit us hard. In March of 2020, the Canadian Federal and Provincial Governments mandated all equestrian facilities shut down in Ontario. On May 14th, the Honorable Doug Ford, Premier of Ontario announced the first phase of re-opening the economy in the province of Ontario. That included the re-opening of businesses that board animals, such as stables, who may now allow boarders to visit, care for or ride their animals. That was the first wave. Whether people got complacent or tired, we don't know, but the second wave is upon us. It's time to roll up our sleeves and be really vigilant to protect our loved ones. WHY? We want to avoid a complete shut-down again at all costs. So it is important we all do our part.
Many of the large equine training and riding operations have been hit really hard financially, along with many other sectors as they've adhered to public health recommendations which included mandatory event cancellations. Everyone is really struggling with trying to maintain social distancing, staff are becoming overwhelmed and stressed and horses, while they may be loving their sabbatical, need daily exercise and care. Of most concern are the horses used competitively; the consequence of a sudden stop in exercise can result in major health issues. We all know horses love routine. When that routine is suddenly stopped, they can become anxious from literally being bored. They've gone from daily training and exercising both their body and their minds, to doing nothing. They can become stall weavers/walkers damaging their hooves, joints and ligaments – and that isn't good. Anxious horses are also prone to colic, Boarders in Ontario, Canada finally received the green light to get back to riding as of May 16, 2020. We have enjoyed reuniting with our equine partner, getting back into a healthy routine for our horses and riding trails throughout the summer months. We are now facing the second wave of this pandemic along with the normal flu season. It is NOT the time to relax. It is the time to be more vigilant.
Uncertainty in the world continues even as we cautiously move forward.
As a barn manager how can you continue to provide a safe environment for your staff and boarders? As a result of the first wave, everyone's nerves are on edge, some are depressed and some have lost the joy and bounce in their step. Some of us are just plane tired and have no energy - yet our horse(s) await! Anxiety is high as we have no idea how serious the second wave will impact us and for how long. It's important as an owner, coach and trainer you provide calm guidance and provide continued safety for all who enter your barn. The next logical step is to review the operational guidelines you have in place, figure out what is working, what hasn't, improve and communicate updates to all who enter.
As we traverse this era of continued uncertainty, we will find there may be other areas of concern that need to be addressed. It is ultimately the barn managers responsibility to ensure to the best of their ability, the safety of their staff, boarders and horses, while balancing fiscal responsibility to ensure their facility remains viable. It is without a doubt we all want to ensure the safety of our equestrian community while continuing to enjoy the lifestyle we so love. By staying together we can do our best to minimize the effects of any second wave and continue to enjoy our passion. Remember, it is your duty and responsibility as a commercial (or yes, even private barn if you have even one outside boarder) to follow your local guidelines in accordance with the zone you are in.
Track your region in Ontario here.
It's time to review your operational guidelines in six key areas:
Policies and Guidelines
Staffing
Lessons/Clinics
General Barn Maintenance
Sanitization
Communication Strategy
Policies and Guidelines are forever changing and are dependent on both internal factors (staffing, barn layout, normal traffic areas within the confines of your barn, services offered, to name a few) AND external environmental factors (federal, provincial, governing bodies, local municipal guidelines and laws. (Yep, you need to know them all!) For example,
Equestrian Canada Announces Return to Business Operations Framework.
COVID affects them all. We know barns are dusty and cause folks to sneeze and cough already. The following are some guidelines to consider - just remember - adhere to all the official guidelines and laws governing the area where your barn is located when you update your Operational Guidelines. Here are some examples to consider when developing your plan:
Implement and enforce 6-9 feet of social distancing. That's about a horse length. So it shouldn't be too hard to do. Install cross ties accordingly. Paint markers in the aisle.

Schedule your boarders for visits and private lessons. Encourage boarders who do not work to leave the evening and weekend time slots for those who are working. Limit number of people in the barn to the provincial maximum for group gatherings.

No hacking horses side-by-side

No casual chats in the tack room or observation room

Email your clients the new policy and guidelines. Have them sign it and return it for your files.

Upon arrival at the barn all boarders and staff must disinfect their hands by using either the disinfectant at the barn entrance or go directly to the washroom and wash their hands with soap and water for 20 seconds before retrieving their horse from the paddock or stall.

Staff and boarders are required to wear masks at all times. The only exception is when the boarder is actually in the saddle riding their horse.

Staff and boarders are required to have their temperature checked prior to coming into the barn.

Boarders will be scheduled in one hour increments throughout the week, to a maximum of 5 days per week for the purpose of grooming, riding and training their horse. (the maximum days per week will change depending on the number of riders you have in the barn and hours of operation) The only exception to this will be in the case of emergency health issues where the horse needs to be tended to daily. Should the boarder miss their allotted time, it will be forfeited, and they can resume at their next scheduled visit. During this time the boarder may walk, lunge or ride their horse in the designated outside paddock or trail ride on the designated trails on the property.

No other pets allowed at the stable. Leave your pooch(es) at home please!
STAFFING
Daily talks with your staff first thing in the morning. Call it the 20 minute round-a-bout. During this time:

Listen to their concerns.

Implement suggestions.

Ask if they need help with groceries or placing their orders. Do it for them if they need help.

All staff will be required to wear face masks.

Take temps of staff daily using a "No Touch" Thermometer. Available at Canadian Tire and Home Depot. Record them daily.

Send anyone home with a FEVER immediately. Symptoms of cough, shortness of breath generally appear 2-14 days after exposure, with most showing full symptoms within 5 days. Tell them they must self-isolate for 14 days and check with the local health unit about getting tested for COVID 19.

Train your staff on how to wash their hands properly and how to wash the barn items throughout the day.

Place soap, sanitizer, disinfectant spray, wipes and other cleaning materials in the tack room, bathroom and all common areas. Post signage for proper hygiene expected by all who use these areas.

Set times throughout the day to wash hands with soap and water for at least 20 seconds every hour. Use your alarm on your cell phone. It's a good time to do a quick check to see how everyone is doing.

Take pictures – post on your website and social media - It's a great way to promote your facility within your community.

Close the barn off to all boarders and visitors during turn-out and turn-in to allow staff the time to clean stalls and disinfect common areas.
Sadly, we had to cancel all events and clinics at the beginning of this pandemic. Any large gatherings of 5 or more people in Ontario were forbidden. Barn parties, horse shows, happy hours and group lessons were all hit hard. Moving forward will be in two stages:
Lessons for Boarders:
Move activities outside if at all possible. It's so much easier for social distancing when outside. One theory is and it's a guessing game, the CoronaVirus hates the sun so that's an added bonus. Yet we are now entering the normal flu season and that makes taking precautions even more important.

Schedule the lessons a minimum of 30 minutes apart. If you can swing 15 that's ok too, but 15 is cutting it close by the time horse is cooled down, tack is cleaned and disinfected after each ride. The goal is to limit the amount of people at the barn at the same time.

Retrieve your horse using a separate halter and lead line; tack horse up in their stall or in the arena at the hitching post.
Boarders may be requested to take their tack home with them during this time. Be sure to clean each time and wash all barn clothes, wipe boots upon arrival at home.

Do not allow visitors inside the barn. They can watch the outdoor lesson from their car or from a safe distance in their own lawn chair.

Use e-payment to collect payments if at all possible. If not, then lightly spray the cheque with disinfectant, like you do with items you receive in cardboard boxes. PayPal or EMT's work really well.
Lessons for NON-BOARDERS: (only once approval from your local government has been received)
Limit Lessons to a group of 4 or fewer if you have a huge arena or outside paddock. Have riders stay in separate areas of the outside ring – one in each corner. The best and safest strategy are private lessons.
The following is an example of how a non-boarder student rider attending a lesson as they usually use the supplied tack of the riding establishment. The actual protocol you develop will depend on the flow of schooling activity and the layout of your barn. Simply close your eyes, walk it through, and implement steps to minimize risk:
Each non-boarder student rider will be responsible to do the following upon entering the barn:
Wash hands and wear a mask (which can be removed once in the saddle)

Maintain 6-9 feet distance from all other persons in the barn.

Gather the tack from the tack room and take to the designated hitching area (stall or outside hitching post)**

Upon leaving tack room, wipe off door handle immediately

Retrieve your horse from the paddock using a second, dedicated halter and lead rope (not the one used by the staff to turn your horse out each day)

Spray the gate latch after you close it.

Hitch horse at dedicated spot.

Brush horse, tack horse, ride.

Untack horse and brush. Disinfect brushes with disinfectant spray.

Wipe down tack with spray cleaner paying particular attention to reigns and helmet.

Return to tack to tack box in tack room

Wipe off tack box handle

Dispose of wipes in designated disposal container.

Wipe off tack room door handle when exiting.

Wash hands before leaving the barn.

Be patient and kind to others.

Keep your sense of humor.

Be thankful you can ride your horse.

Once home – wash all of your clothes, spray off riding boots.

Grab a glass of wine – you deserve it!:) (legal drinking age only kids!!)
(**some barns may implement the requirement for boarders to take their tack and brushes home with them every night. One must assess the risk of taking it out of the environment each day and decide which method is better for all concerned while mitigating risk)
Make your common areas off limits to visitors. Areas like the rider's lounge, the tack room, the viewing area.

Close your indoor arena off to large groups. Depending on the size of your arena you want to ensure as one rider gallops or does their pattern there is always 6-9 feet distance between them and another rider. Consider limiting arena to private lessons only Driving lessons should be private inside.

SANITIZE, SANITIZE, SANITIZE – Especially those communal surfaces and objects. Communal areas like the feed room, buckets, scoops, pitchforks. Think "Strangles"

Cordon off communal tools from boarders – like barn phone, pitchforks, feed scoops.

Use a checklist of all the common items touched throughout the day: doorknobs, stall doors, gates, crossties, microwaves, refrigerators, sink taps, toilet handles and flush handles, pitchforks, barn phone, feed scoops. Be sure to wipe them down hourly or after each use.

Have boarders tack their horses up in their stalls or outside at a hitching post. Supply a spot where they can rest their saddles if hitching outside.

If your barn is small or boarder scheduling allows, you can use cross ties just be sure to have sanitizers at each cross-stall point for disinfecting by each rider/groomer after use.

Have spray bottles of disinfectant at each gate.

Washrooms will have soap, disinfectant and paper towels to wipe hands afterward. Paper towels will be discarded in the marked container for safe disposal. This container will be emptied and cleaned hourly by staff.

Horses arriving by trailer will be handed off to a barn employee to follow your established quarantine protocol. New boarders will self-isolate for 14 days prior to entrance to your barn.
Sanitation is a priority. Wash your hands, wash your cross ties, wash your tack, tack box, and all the commonly touched areas (most of which have been mentioned previously)
As a barn manager you have chosen your boarders wisely. They are part of your team. Get their input and their help in with this. You can't have enough sprayers and hand sanitizers. Place them at every cross tie, gate and door opening into your barn. Work together as a team so you can all enjoy your time with your horses. Remind those who 'push back' and make life difficult there is zero tolerance for not adhering to your rules in your barn. We put hinges on doors for a reason...they swing both ways! LOL
I love the products I use - they are natural, chemical free and I know their source. I have used them for years and they do the trick for me and my horse as part of his normal healthy feet routine. I even use the cleaner on my tack. It doesn't dry my hands out or take my breath away! Since using it, I can't even walk down the cleaning aisle in the grocery store because of the strong, toxic fumes. My horse knows the difference too when he sniffs my coat or hands.
Your final Operational Guidelines should be available to all staff and boarders to review and acknowledge that they have reviewed them.
The most effective, efficient and safe way is to have your Operational Guidelines written out on a private page on your website. Send an email to all of your boarders with a link to the private page, request they read them and by return email acknowledge they have read and accepted. Alternatively you could provide them with a pdf attachment of your established protocols. The key is to have a written acknowledgement they have read and understood the terms. This will cover you for insurance and legal purposes.
SAVVY TIP:
Is your skin dry, chapped and itchy from all the sanitizers you've been using during the first wave? Check out the one I use here. My hands are smooth, soft and sanitized! I can breathe in my house by using chemical free cleaners that sanitize and refresh. I even make my own face masks.
CLICK HERE
to get started on very economical, chemical free cleaning package guaranteed to remove toxic chemicals from your home and barn, while keeping you and your family safe.
BONUS:
you become a member of my elite group and have access to the best, natural and safe personal products and my soundly researched tips to keep you, your family and horse calm and courageous during the next wave. You are not alone.
No one has all the answers and flexibility in developing your operational guidelines is certainly the key. It's important we learn from one another and share our experiences of what works and what doesn't. Do you manage a barn? What other steps are you implementing and would like to share in the comments below? What would you do differently or have had success with so far?
Do you need help creating your operational guidelines for your barn?
Let's chat....
Increased joy and self-esteem is waiting for you inside the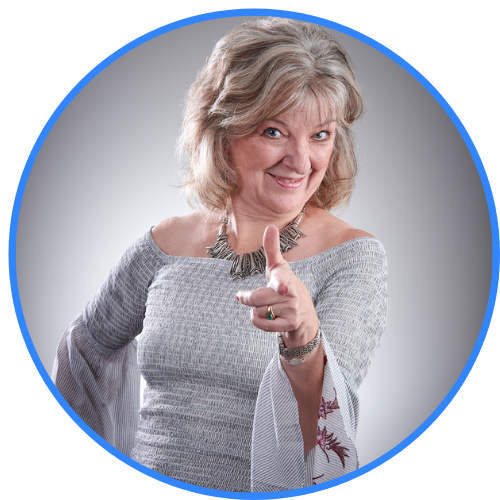 A newly launched community of value for like-minded women who
are seeking to find their authentic self and live life to the fullest.
The Club is located Inside my private members lounge on this website.
Inside the Savvy Spirited Women's Club you will find proven strategies and resources that will help you
move FROM the paralysis of fear or indecision TO confidence and clarity;
FROM chronic pain managing you TO you managing it!
And so much more🌿
Isn't it time YOU designed YOUR savvy life for YOU?