Fido has been outside all day long playing in the woods behind the house and checking out the fence line for all the livestock. It's been an exhausting day. All of a sudden he hears the dinner bell and comes running toward you as you stoop down for that big hug and get knocked over by his breath!
Sound familiar?
Your pooch's bad breath in many cases is harmless. Maybe he ate some cat or horse poop or got into a dead animal in the bush (YUCK!!). It could also be the sign of an underlying health condition so if this has been a prolonged period of 'stinky breath' it is best to get him or her checked over by a veterinarian.
The smaller dogs and even older dogs, especially those with short noses are more prone to bad breath, but healthy dogs shouldn't have ongoing bad breath.
So how can we avoid it?
Just like humans, gum disease brought on by built up plaque can cause bad breath. If we don't brush our teeth we get gingivitis and so will your dog. Best thing to do – brush their teeth once a week when you groom them. In the interim provide them with lots of chew toys that will exercise their gums as the gnawing process knocks off the plaque and increases saliva production to wash away bacteria. Always be sure they have fresh water to drink.

You know when your gut is off? Sometimes you get bad breath. Same with Fido.

Diet does affect oral health

. If their gut becomes unbalanced with too much bac bacteria is present or grow too much the result will be overgrown bacteria in the small intestine and Fido will be greeting you with bad breath and produce a lot of those silent and sometimes not so silent Fido Farts that tend to clear the room as they sleep

🤣

It's important to feed a proper diet and add a pre-pro-biotic when necessary. Gum disease can be the cause of a deficiency in Vitamins A, B2(riboflavin), B3(niacin), B5 (pantothenic acid) and B9 (folic acid). Adding a multivitamin to your dogs diet or more liver, fish and bananas are a great way to help with gut health.

Feed natural treats made to address the symptoms of bad breath. I make my own and my golden retrievers love them and have 'golden, fresh breath'. I like making my own because I know what's in it. There are no preservatives or additives that can cause more health problems. I also feed Acana. It is a high-quality organic dog food made in Canada.
Blooper: I said "Cedar Bark - I meant Cinnamon Bark and it's only a 1/4 tsp salt.
A healthy lifestyle and good oral hygiene practices should alleviate Fido's bad breath but if they don't, it's time to get him or her to the veterinarian. Your vet can do a thorough examination to rule out any underlying health issue.
Remember I mentioned about knowing what you put into your recipe?
I only use these essential oils when I bake and no other. Why? Because I know where the product has been grown, how it was harvested; I know it's been tested in triplicated 20 times and it's safe. Please know your source!
Here's one of Amber and Riley's favourite Golden Recipes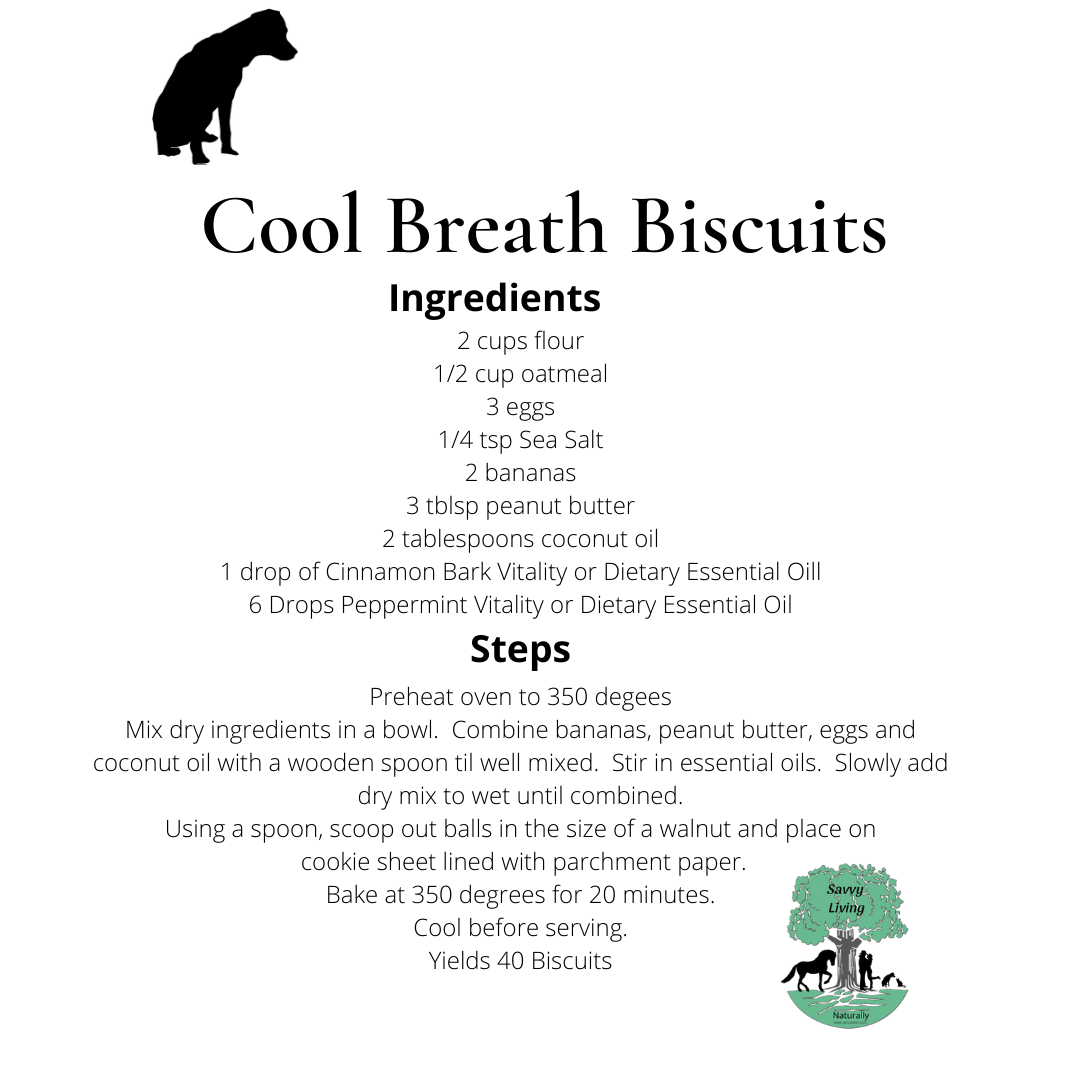 Increased joy and self-esteem is waiting for you inside the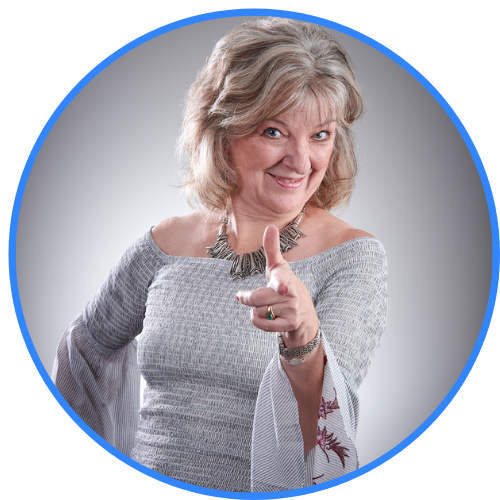 A newly launched community of value for like-minded women who
are seeking to find their authentic self and live life to the fullest.
The Club is located Inside my private members lounge on this website.
Inside the Savvy Spirited Women's Club you will find proven strategies and resources that will help you
move FROM the paralysis of fear or indecision TO confidence and clarity;
FROM chronic pain managing you TO you managing it!
And so much more🌿
Isn't it time YOU designed YOUR savvy life for YOU?