Well we've tried on-line shopping and while ok and an excellent service during this world pandemic inevitably they don't have many of selected items or they substitute items of less volume for more price. Produce picks are ok but could be better. Had to throw out a full romaine. Yet they do their best and appreciated.
As with millions of others, we are committed to staying home and only go out for necessities. Today we headed off to Costco for the early morning seniors' shop. Staff at Costco were very well organized and it was an actual pleasure to shop. Masks and gloves on, in we went.
We are used to buying and cooking in bulk; repackaging into smaller servings and putting the food in our freezer. In the long run it saves time and money. Particularly when we are at the farm and the trip into the City is one hour.
In the city, well I really hate shopping (hubby loves that!) so the less time I spend shopping gives me more time to do the things I love doing! Like riding my horse, painting, gardening and playing with my granddaughter. Even when my boys were younger, I'd rather be cheering them on at the hockey rink than shopping!
Memory Lane:
I had two very active and growing boys with huge appetites! I remember when the first family packs of meat came out in the grocery store and I immediately noticed the difference in price. The message: buy by volume and get a discounted price. Worked for my budget! Prior to that we always ordered 1/2 beef, one full pork, chickens (later raised them and turkeys) and I canned veggies, tomatoes (2 bushels minimum) pickles, fruit and even made fruit cocktail. We'd buy 3 bushels of apples in the fall and apple sauce, apple pies, apple cobbler and always apples to munch.

Potatoes were bought in 50lb bags. 4 bags might get us through until the spring. Flour by the biggest bags available (no store-bought cookies and many pies, cakes, muffins and monster dough biscuits) and cheese by the huge brick - I used to grate it and freeze it long before we could buy it like that in the store.
I even made grape juice once - until it fermented, and a couple of mason jars exploded!
The little backyard garden supplied us with fresh tomatoes, lettuce, onions, cucs, radishes and more.
Pumpkins and squash always plentiful in the fall and put in the freezer.
It was important for me, even as a young mom, to know what I was feeding my family.
One of my greatest 'finds' was buying ketchup in the huge can. I figured it out and it would equate to getting over 1 1/2 bottles of ketchup FREE by buying bulk. I'd simply wash and sterilize the old ketchup bottles then replenish them from the bulk can. Once I tried to put a 'no-name' ketchup in the bottles. The can was on sale and a good deal. My son, the ketchup connoisseur, looked me in the eye and said to me, "M-o-m ... this is not Heinz!" Pausing and shifting slightly (and thinking 'dang - how could he be that good??) "Ahh, sure it is!" I responded not quite convincing enough. "Nope, it's not!" he stated matter-of-factly with narrowed eyes. "Ok, ya got me!" I laughed. Lesson learned. Only Heinz was allowed, but I did use the 'no-name' for sauces ... that got by him! LOL
Perhaps this pandemic will bring generations closer as we pass on our kitchen tips to the next generation.
Sadly, most of us have taken all that for granted. Hubby asked me this morning as I was repacking some pork chops, "How did you learn that trick with the straw?" I replied, "My Grandma K showed my Mom one day as they were blanching peas from the garden and putting them in the freezer. It's the original vacuum pack method! I was thrilled to help out and remember sucking the air out of the bags through the dedicated straw until I got bored!" Simple and it works!
Shopping tips, cooking, baking, family meals. The things that make lasting memories. The things that remind us of how important family is. Looking forward to our first family meal together - hopefully soon!
How do you like to grocery shop? I love to hear how people save time and money on their house-hold budgets😀🦋
Increased joy and self-esteem is waiting for you inside the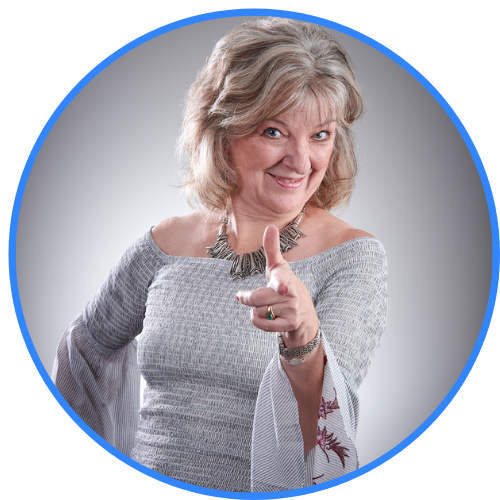 A newly launched community of value for like-minded women who
are seeking to find their authentic self and live life to the fullest.
The Club is located Inside my private members lounge on this website.
Inside the Savvy Spirited Women's Club you will find proven strategies and resources that will help you
move FROM the paralysis of fear or indecision TO confidence and clarity;
FROM chronic pain managing you TO you managing it!
And so much more🌿
Isn't it time YOU designed YOUR savvy life for YOU?